Insurance and Chiropractic Care
I recently woke up with a sore shoulder and the feeling that my spine nearby the shoulder was out of whack. I stretched massaged it to no avail, so I decided the only course of action is to visit a chiropractor. Before I did so, however, I wanted to see whether or not my insurance would cover my visit, so I did some research.
So, does insurance cover chiropractic care? Yes, insurance generally covers chiropractic care. Most health plans cover a certain number of visits each year. Some policies don't pay for all types of chiropractic treatment, however, so you should check your plan before you make an appointment.
There is a wide variety of both insurance plans and chiropractors, and whether or not your insurance will cover your chiropractic visit and how much it will cover depends on your particular plan and particular chiropractor. Because of this, there are a variety of factors to be aware of as you choose both of these providers.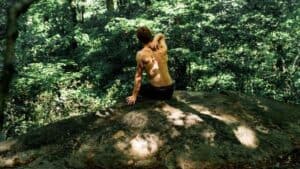 What Your Insurance Plan May or May Not Cover
As previously stated, all insurance plans are different, but there are a few common ways insurance companies approach their coverage of the many aspects of chiropractic care.
1. Number of Visits
Some policies offer coverage for chiropractic office visits on an unlimited basis, but many insurance plans only cover a certain number of visits per year.
If, for example, your policy covers the first 50 visits but you require more than 50 chiropractic treatments, your health care provider may ask you to share or cover the cost for each additional visit beyond the first 50.
2. Duration of Treatment
Some insurance companies base their coverage policies on the duration of treatment rather than a certain number of visits. This is especially valuable if you have a specific injury that needs chiropractic care.
The definition of the "duration of treatment" for which chiropractic care is covered varies from one insurance company to another. If your chiropractor determines that you need treatment for an extended period, be sure to ask your insurer how long care will be covered.
3. Alternative or Holistic Medicine
Most insurance providers also cover physical therapy, massage therapy, acupuncture, and other alternative types of treatment when they are used in conjunction with a course of chiropractic care.
However, they may not pay for these services if they are ordered by your physician rather than through your chiropractor. Most won't pay for dietary supplements or natural medicines either, even if they are recommended by or purchased through a chiropractor.
4. Accident Recovery
If you are injured in an accident, your insurance policy may cover the cost of chiropractic care. Not all chiropractors offer the same services.
It is important to check with your insurance company and/or chiropractor to determine if your specific needs can be met by the chiropractic treatments they offer.
5. Physician Referred Chiropractic Care
Some insurance companies may also cover chiropractic care only when it is ordered by your physician. This can be difficult if you are injured and have no regular doctor. It's a good idea to find a primary care physician before an accident occurs.
6. The Qualifications of Your Chiropractor
Most insurance companies will only cover visits to chiropractors who are members of the American Chiropractic Association (ACA). If you visit a chiropractor who is not a member of the ACA, your insurance company may not cover the visit.
In addition, some insurance companies will only cover visits to chiropractors who have been certified by the National Board of Chiropractic Examiners (NBCE).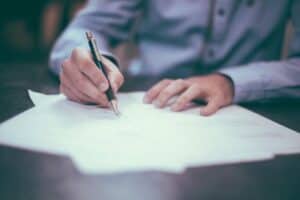 What Insurance Chiropractors May or May Not Accept
As with what your insurance plan will and won't cover, there is no one-size-fits-all answer to what chiropractors will accept from insurance. Chiropractors may or may not accept certain forms of insurance, and they may also have different policies about which insurance companies they work with.
Some chiropractors only work with a specific insurance company, while others are willing to work with any plan that is offered to their patients.
In addition, some chiropractors may only require co-pays from their patients and bill their insurance providers for the remaining balance, while others will require patients to pay the full cost of treatment upfront. If this is the case, patients will then submit claims to their insurance for reimbursement on their own.
It is important to discuss payment policies with your chiropractor before you begin treatment so there are no surprises down the road.
Some chiropractors also list their fees for service on their websites so that patients can compare costs without having to call around and check with each practitioner beforehand. This allows patients to shop based on the price they are willing to pay for chiropractic care.
How To Find Out What Your Insurance Will Cover
The easiest way to find out what chiropractic care your insurance will cover is to call the insurance company directly. You can also ask your chiropractor or healthcare provider if they have any experience with the insurance company you are covered by.
Many insurance companies also have websites where patients can enter their policy information and find exactly what their insurance will cover.
If you are not sure who to call or where to go, your best bet is to ask your HR representative. They are the ones who manage your health benefits for you.
They may be able to provide some guidance on how to get started. If you purchase your health benefits yourself, try talking to a family member or friend. They may have gone through the process already and be able to provide good advice.
It is important to remember that each insurance company is different. You must do your research before you begin treatment. This will help ensure that you know what your coverage will be so that you won't be surprised by a bill later on.
How To Find a Chiropractor Who Accepts Your Insurance
Once you know what chiropractic care your insurance will cover, the next step is finding a chiropractor who accepts your insurance.
This can be done in a few different ways. The first is to call your insurance company and ask for a list of chiropractors who are in their network. Your insurance company may also have a website where you can enter your policy information and find a list of participating healthcare providers.
Another way to find chiropractors who accept your insurance is to do a Google search for "chiropractors in (city name) that accept (your insurance company)".
If you already have a chiropractor in mind, you can call their office and ask if they accept your insurance. Many times chiropractors will list this information on their website or on a brochure they provide to patients.
As you search, it's important to remember that just because a chiropractor accepts your insurance, it doesn't mean that all of their services are covered. Because of this, you will need to ask about what is and isn't covered so that you know how much to plan to pay for.
By knowing what to expect and asking the right questions, you can rest assured that getting chiropractic care will be a positive experience.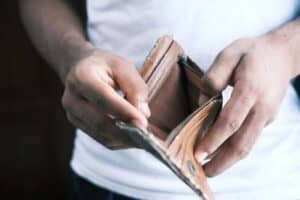 What To Do If Your Insurance Doesn't Cover Chiropractic Care
If you find out that chiropractic care isn't covered by your insurance, this doesn't mean that you have to give up on the idea of receiving treatment. There are a few things you can do to find relief without breaking the bank.
The first is to determine whether or not there are any free community clinics in your area. Many times these locations offer free services such as massage therapy, acupuncture, and even chiropractic care.
Another option is to purchase a health insurance plan that does cover chiropractic care. This can be done through your employer or on the open market.
The last option is to set up a payment plan with your chiropractor. Many times chiropractors will work with patients to create an affordable monthly payment plan. This option should only be used as a last resort, as it can be difficult to keep up with monthly payments over a long period.
No matter what you decide, it is important to remember that chiropractic care can be an important part of a healthy lifestyle. By choosing chiropractic care, you are putting yourself on the road to wellness and receiving an invaluable tool to manage your health.
Related Questions
What types of treatments do chiropractors offer? Most chiropractors offer a variety of treatments, including spinal adjustments, massage therapy, and acupuncture. They use these to treat conditions such as headaches, neck pain, and back pain. Many also offer therapies for injuries and even illnesses.
What should you look for in a chiropractor? Besides finding a chiropractor who will accept your insurance, you'll want to find one who is qualified and reputable. You can do this by asking for referrals from your friends, family, or primary care physician or by checking with the American Chiropractic Association. You should also be sure to find out if the chiropractor has any specialties to ensure they'll be able to treat your particular health concerns.